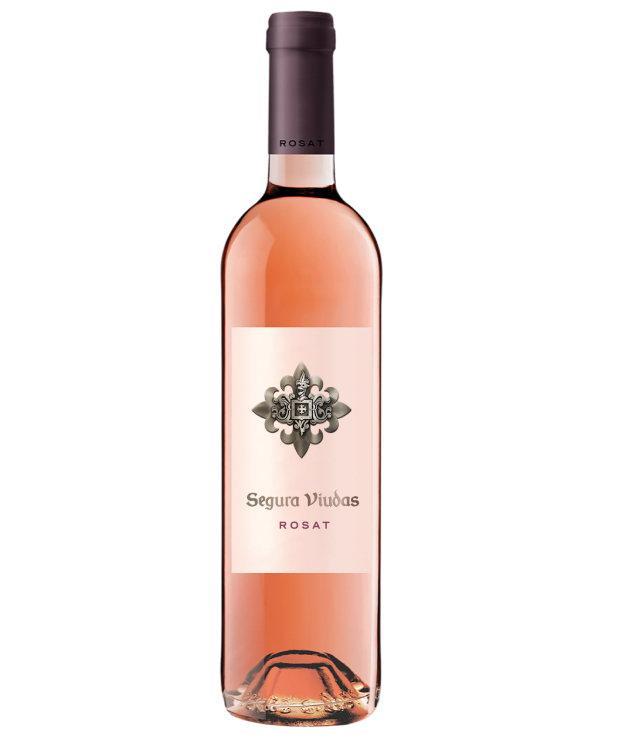 Merlot – Tempranillo
Rosé
Tasting notes
There is a growing trend towards high-end rosé wine production, and Segura Viudas is no exception to the rule. This wine is a coupage of Tempranillo and Merlot grapes, two varieties that have been grown in Catalonia for many years and have adapted perfectly to this region.
In the cellar
The grapes were harvested mechanically at night and transported in a double-based trailer to keep the must produced separate from the rest of the grapes. Only this first-selection must was used to make this pale-coloured rosé. The must was chilled at 12 ºC, then allowed de debourgage naturally, and fermentation started at 16 ºC with our own yeasts. The wine was then racked and stored with the fine lees for just one month before being bottled.
At the vineyard
In 2019 the average grape production yields in the county were maintained despite the irregular rainfall. There were no incidences of disease as the dry, warm climate helped to prevent their propagation. The 2019 vintage was of excellent quality, with average production levels. These wines are full-bodied and fresh with good intensity yet not overly alcoholic.
Product Detail
Harvest year

2019

Alcohol percentage %

12,5% vol.
Love in our winemaking
Process
A century heritage
Detail driven in our winemaking
The process of making each Segura Viudas' cava and each wine involves time and dedicated people. But above all, we use techniques and traditions that have developed throughout our long history. Discover them.