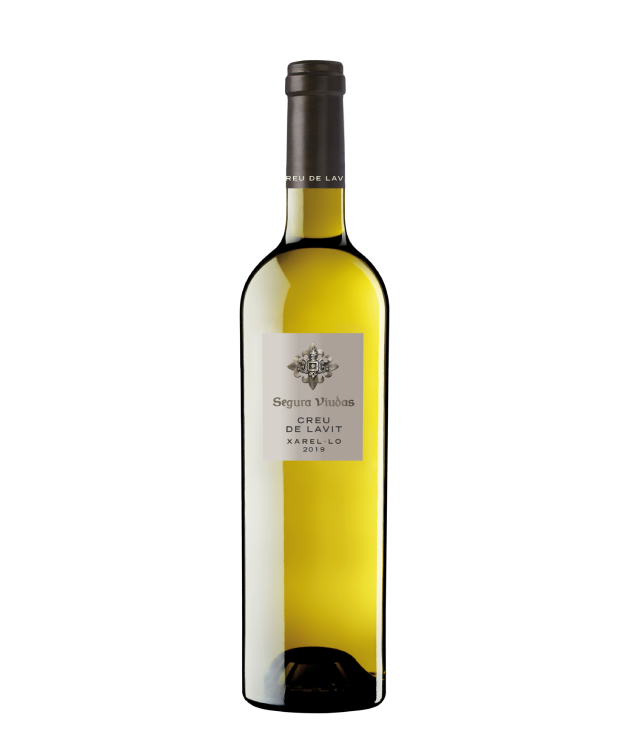 Creu De Lavit
Tasting notes
The first Creu de Lavit wine was made in 1998. This was a major undertaking for the oenologists and grape growers of Segura Viudas due to the significance of creating a wine from the Xarel·lo variety, involving a complex winemaking process followed by lengthy ageing in wood barrels. The positive reaction from the media and consumers has confirmed that our pioneering approach was the right one.
In the cellar
Creu de Lavit 2017 is the result of a coupage of several Xarel·lo vines that were made separately. One was fermented in new French, American and Acadian oak barrels after static debourbage at a temperature of 14 ºC. This is where the fermentation took place for five months. During this time a batonnage was undertaken whenever our oenologists deemed it necessary. Another Xarel·lo wine was fermented in tanks, with static debourbage and fermentation at 14-16 ºC. The wine was left for three months on its lees in the same tank in which it was fermented, with gentle batonnage whenever deemed necessary by the oenologists.
At the vineyard
The vines come from several estates. On the "El Molí" estate, the 51-year-old vines are situated on a plateau at 223 m above sea level in Vilafranca del Penedés. On the "La Figuera" estate, the 56-year-old vines are grown on south-facing slopes at an altitude of 196 m in St. LLorenç d'Hortons. These vines, all of which are grown goblet-style, produce around 2.5-3.5 kilos of grapes per vine.
Product Detail
Harvest year

2017

Alcohol percentage %

13% vol.
Love in our winemaking
Process
A century heritage
Detail driven in our winemaking
The process of making each Segura Viudas' cava and each wine involves time and dedicated people. But above all, we use techniques and traditions that have developed throughout our long history. Discover them.