Ingredients
Sangria de Cava is one of the two great types of sangria, this being one of the most traditional in Catalonia. It is a drink widely consumed during the summer months for its freshness, aroma and flavor, although it can be drunk throughout the year. You only need the following ingredients to liven up your summer nights and accompany your dinners as a couple, with friends or family:
5 liters of Cava Segura Viudas Brut Reserva
Juice of 3 oranges
100 ml of Gin
80 ml of dry orange liqueur
Juice of half a lemon
Washed peel of an orange
Seasonal fruits: Peach, nectarine, strawberries, melon, apple, banana
100 grams of brown sugar (optional)
Ice
The cava you need toGet for you cocktail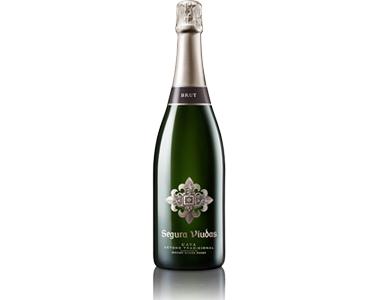 CavasD.O Cava
Complex, elegant & versatile
Fruitiness, freshness and complexity are the three principal defining characteristics of Segura Viudas Brut.
Step by step
The best way to prepare this tasty and refreshing Sangria is to mix, on the one hand, the alcohols in a container (Gin and Orange Liqueur) and put the orange peels to marinate for a few hours.
Secondly, in a large container we must introduce our chosen cava, for example, the soft and fresh Segura Viudas Brut Reserva together with the orange and lemon juice, and the sugar (if you want a sweeter touch).
The next step will be to stir everything and once it is well mixed, we will introduce the fruit that we want the most, cut into medium cubes. Once everything is ready, we add the liquor that we had prepared at the beginning with the orange peels.
Finally, to get the refreshing touch we will put our Sangria to cool. Before consuming, we will serve it in jugs with plenty of ice. A touch that will not leave anyone indifferent will be to decorate our Sangria de Cava with a slice of orange or a branch of mint. We hope you enjoy this Catatu recipe. Its flavor is spectacular and very refreshing. Try it!