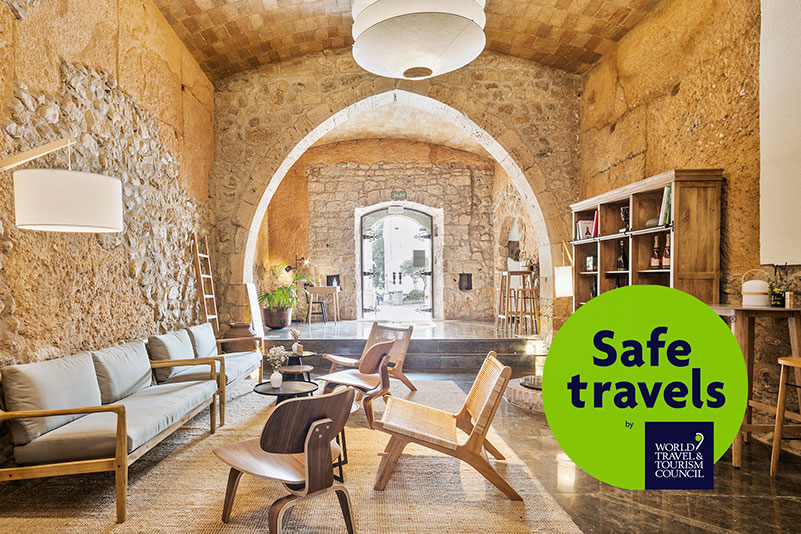 At Segura Viudas we are proud to annunce we have obtained the international certification "Safe Travels", granted by the World Travel & Tourism Council and managed in Catalonia by Turisme de Barcelona as a guarantee we comply with the protocols in prevention measures against Covid-19.
Obtaining this certificate is a recognation of our commitment to safe and quality tourism. We have implemented all the necessary measures to ensure the safety of visitors once the tourism comes back gradually.
Having obtained this certification will help Segura Viudas reinforce the message of security and trust for its visitors.
The new "Safe Travels" is an international recognition when it comes to present a guarantee of safety for local and international visitors.
Obtaining this certificate is in addition to the commitment to tourism sustainability with the "Biosphere" certification that Segura Viudas obtained in 2017 and renews it every year, reinforcing its continuous improvement in all areas of sustainable management. For Segura Viudas it is more than a stamp, it represents the commitment to make our home a safe space for visitors and also for our employees.