Ingredients
1 chopped free-range chicken
2 onions
2 tomatoes
16 prunes
12 dried apricots
1 oz pine nuts
1 cinnamon stick
6 garlic cloves
2 bay leaves
1 glass of aged sweet wine
½ glass of brandy
Olive oil
Black peppercorns
Salt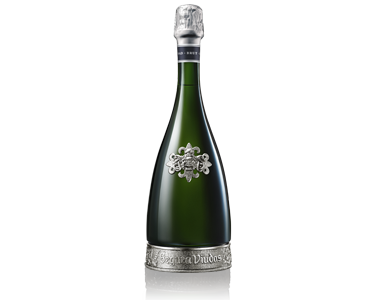 CavasD.O Cava
Brand Icon
Hints of honey, fruit and petals make this cava the most iconic wine of Segura Viudas. Enjoy its delicate flavour with pasta, white fish, meat, hams or cheeses.
Step by step
Wash and dry the chicken, season it with a little salt and set aside.
Heat a casserole with 6 tablespoons of oil and fry it for about 10 minutes on all sides until it is golden brown. Remove it and set aside.
Peel and chop the onions. Add them to the casserole, along with the cinnamon, peppercorns, bay leaf and garlic. Sauté over medium heat for about 5 minutes or until it gets brown.
Peel and chop the tomatoes. Add it to the casserole and fry for 5 more minutes. Add the chicken, the wine, the brandy, and half a glass of water. Cook for about 40 minutes over low heat and cover.
Stir the chicken. If it is too dry, add a little water. Add the plums and dried apricots. Cover and cook for another 25 minutes.
Sprinkle the pine nuts on top and cook for 5 more minutes. Turn off the heat and let it rest before serving.
For a unique touch: substitute the liqueurs with a glass of cava.
The trick: if you are using a non-free-range chicken, you should reduce the cooking time to about 40 minutes to prevent it from falling apart.