Ingredients
For a small mixed platter, for example, you can select:
Tender cow's cheese: creamy, fresh, or spread,
Semi-cured goat's cheese,
Cured sheep's cheese,
Blue cheese.
Accompaniments.
It is highly recommended to choose cheeses made by small producers and, if your region is a producer, from nearby.
Choose the amount of cheese depending on the number of guests. A total of 200g/7oz per person is enough.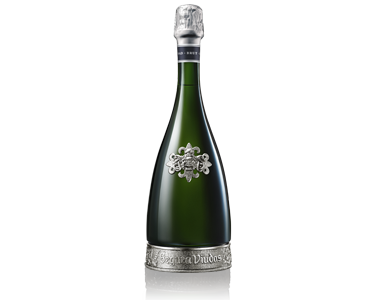 CavasD.O Cava
Brand Icon
Hints of honey, fruit and petals make this cava the most iconic wine of Segura Viudas. Enjoy its delicate flavour with pasta, white fish, meat, hams or cheeses.
Step by step
First step
You can play with textures, intensities of flavours, aromas, different types of milk (cow, goat, sheep, or a mix); or you can make a "monographic" platter with many variations on the same type of milk or the same type of process.
Serve the cheese cut into portions. If a cheese is too tender you can serve it whole, accompanied by a spreading spatula to serve.
Second step
Find a base. You can use wooden boards, trays, decorated plates, marble or slate plates: any material suitable for coming into contact with food.
If there are many guests, it is advisable to prepare several small platters and distribute them around the table.
Third step
Add the accompaniments:
Dried fruit: raisins of any kind, dried apricots, dried figs, prunes, dates.
Nuts: walnuts, hazelnuts, almonds, cashews, pistachios. Ideally, they should be roasted and unsalted.
Fresh seasonal fruit. A light and refreshing touch is necessary. Depending on the time of year: apples, pears, grapes, figs, strawberries and berries cannot be missed. Place it already cut and ready to eat.
Bread and crackers: toasted bread, croutons, grissini, crackers, sliced rustic bread, bread with nuts, etc.
Honey, jams, and compote: tomato, orange, or pear jam or apple compote. Some excellent pairings are blueberry jam with goat cheeses, honey with cured sheep cheeses, fig jam with fresh cheeses.
Depending on your guests' preferences and yours, you can add two more groups of accompaniments:
Pickles: olives of all kinds, pickles in vinegar, capers, chilli, seasoned carrots, canned roasted peppers placed in glasses, coffee cups, small plates, etc.